‍
About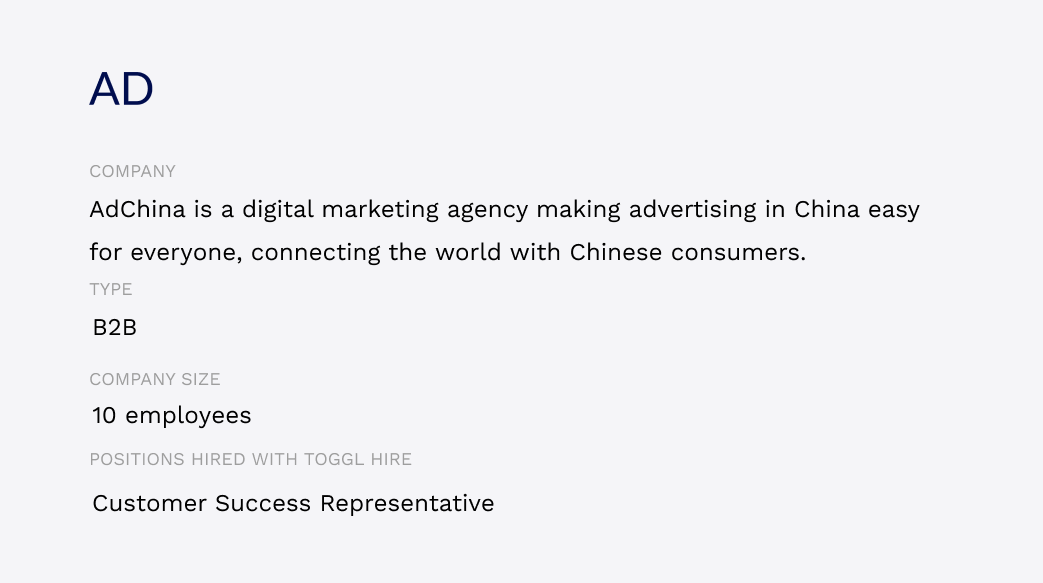 As Henrik from their team says, AdChina.io makes advertising in China easy for everyone. In short, it is an English ad platform where you create campaigns for China. GoDigitalChina, the company behind AdChina.io, is remote-first, with offices in Oslo and Shanghai. They hire candidates from time zones spanning Asia, Australia and Europe. They are currently hiring for a customer success agent, with more roles announced for the beginning of 2020.
 The reason GoDigitalChina uses Toggl Hire is because their head of growth (Henrik) previously took a test for a role using our platform. He liked it so much that he recommended it to his managers at GoDigitalChina and they now use it as a hiring tool.
Before using Toggl Hire, their usual time to hire someone new was around 3 months. They have 10 people in their team and by the end of 2019, they plan to hire for 5 new roles. There is no HR team - the managers take care of the entire hiring process.
‍
‍The challenge – too many or too few candidates
Before trying out Toggl Hire, the crew at GoDigitalChina had two main problems. One, they didn't get enough candidates and two, they got too many candidates, depending on how they marketed the position. On top of this, there was another problem – it just took too long to review all the candidates.

Their usual application required candidates to send in a resume, a cover letter, and a recorded video. Of course, this was a very high barrier and many candidates dropped out before even beginning with the application.

The real problem was the length of the hiring process. It took far too long to review all of the applications and we eventually realized that some people are better at writing resumes than doing the actual job.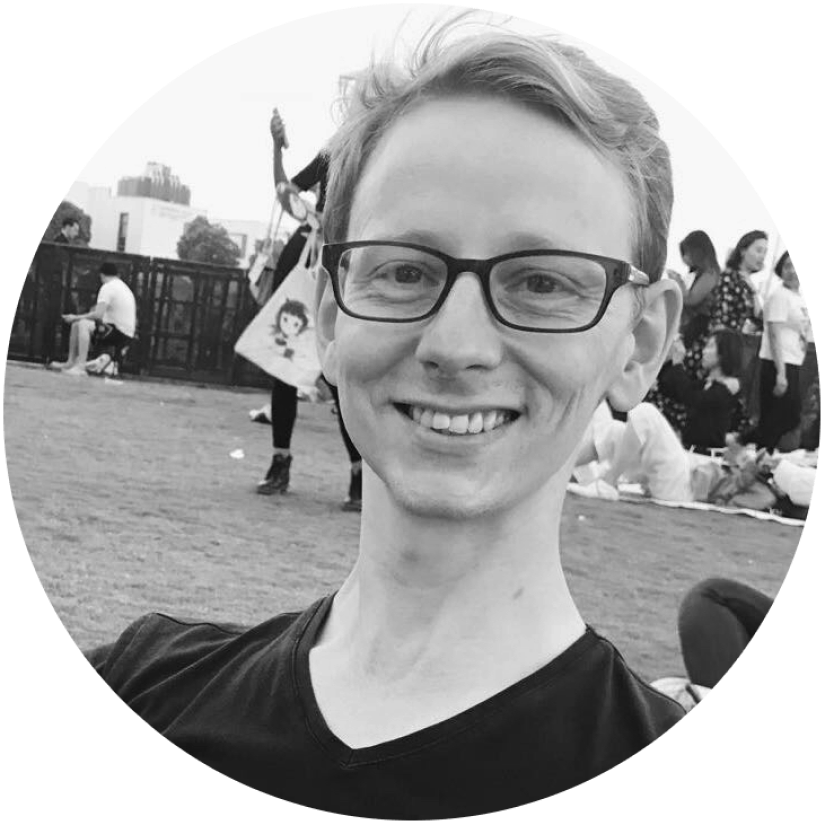 The additional complication comes from the fact that the role is remote. For many of their roles, applicants were interested in working remotely first and the position wasn't all that relevant to them. As a result, they had a lot of unqualified applicants in the first stage of the hiring process. The jobs were advertised on remote job boards and this was the main source of candidates.
‍
‍The solution – using Toggl Hire to screen large numbers of applicants quickly
Instead of using this complicated application process, the folks GoDigitalChina decided to replace the threefold application with a single Toggl Hire test. There were two advantages to this approach. First, it reduced friction and made it easier for the candidates to apply. Second, it made the screening process much quicker.
With the first test they set up in Toggl Hire, they made the mistake of making the test too easy so the first 20 applicants didn't get screened properly. Then they added some new questions and revolutionized their hiring.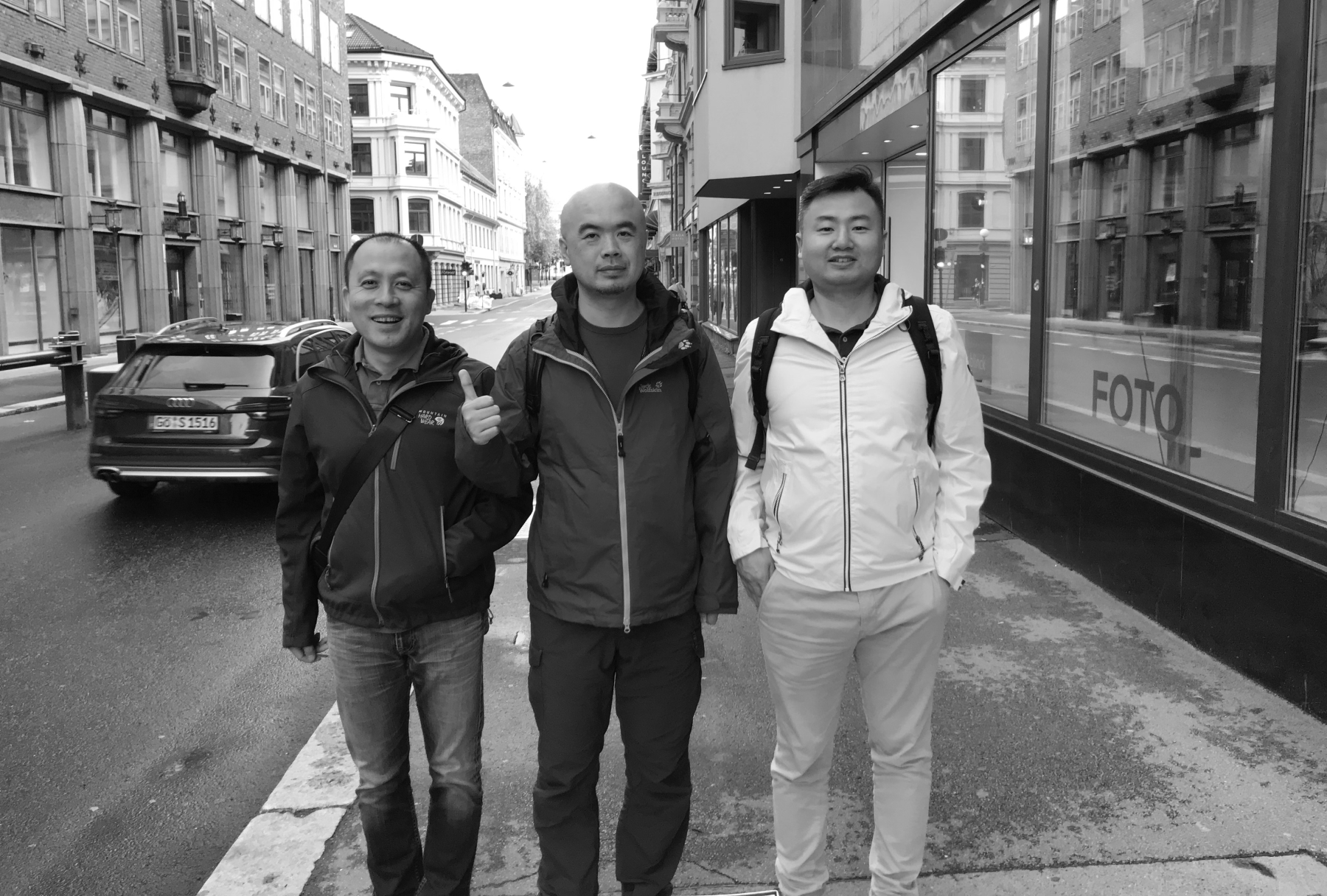 The results – 650 applicants screened in 30% of the usual time to hire
With the initial test, it turned out that it was too easy and all of the candidates scored well. Then the team at GoDigitalChina introduced three additional, open-ended questions to the mix. The outcome was great – the open-ended questions helped them see who actually scored well on multiple-choice questions and who just got lucky.
The final result was just over 650 candidates who applied, screened in 30% of the time it would usually take.
We got our best candidate and potential hire within days instead of one to two months that it took us to find someone for our roles.